July 10, 2016
Great Planes Escapade 40 (Airframe Only)
November 25, 2015
Flyzone Hadron - $100
Receiver ready. Flown a few dozen times, has some rash from landing and packing tape reinforcement on the underside. In decent shape, but not pristine. It's a fast flying wing with thrust vectoring so it can do some amazing tumbles, but it also slows down very well. Flies on a 3S 2200mah or 4S 1800-2200mah battery, and several spare propellers are included.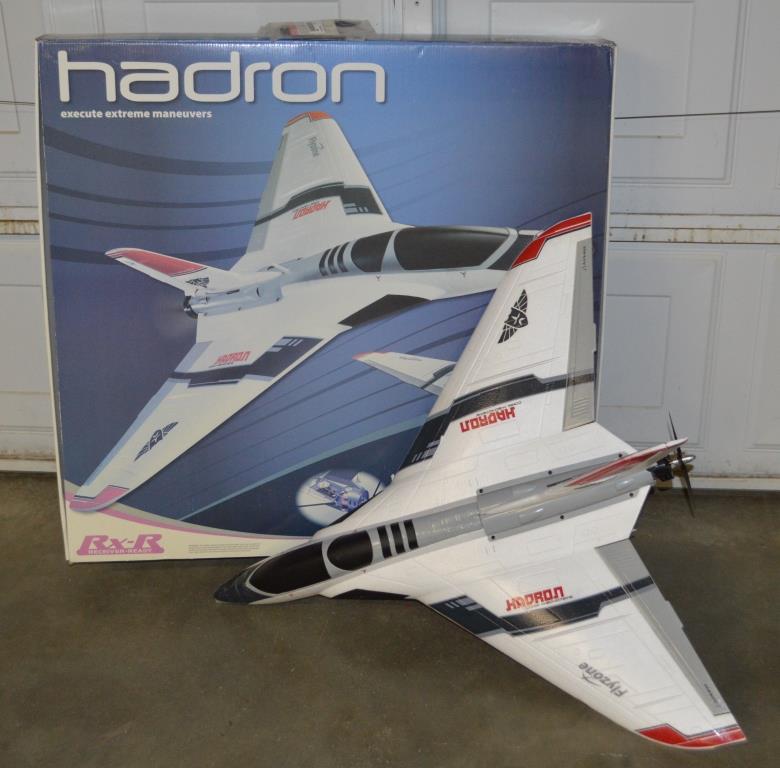 September 14, 2014
Goldwing SU-26 36%
Goldwing SU-26.
107" Wing span.
3W-106 TOC Engine. New Ignition.
Smart Fly
Sullivan Sky Writer Smoke Pump
2X LiFe 2100 Mah for the Servos
1X LiFe 1300 Mah for ignition.
1X 2000 Mah NiMh for Smoke pump.
6X Hitec 7955's 1X Hitec 7980 Rudder, Hitec 5625 Throttle
14 Chan Futaba 2.4 Rcvr.
Tru-Turn Spinner.
Wing Tote for main wing.
Turn Key 100cc 3D Airplane
Contact me for any questions.

Thank's!!

$3,000.00 NOW LOWERED TO $2,700!